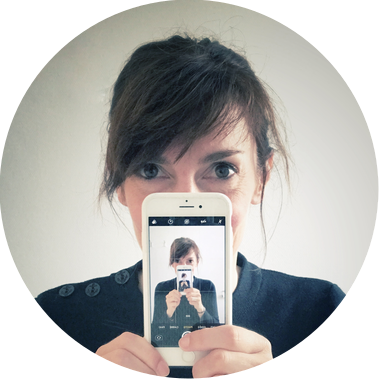 Hey, nice to meet you!
Passion, passing photographic madness or simply a desire to capture moments to keep them preciously in a memory box? Whatever the reason, creation is one of the essential elements of a human being's existence. It is what makes him or her a being apart, endowed with thought and reasoning. Motivations can be diverse. For some, it translates into a need for existence and recognition, while for others, just a simple desire to capture an unforgettable moment.
The emotional intensity in front of a photograph or a work in its generality is specific to each individual. Inexplicable or not, it allows above all to develop emotions.
What about me in all this? Contrary to Obelix, I did not fall into the cauldron from my earliest childhood. Although I admired my grandfather who flirted for hours with his Pentax, it wasn't until high school that I really discovered photography. So it was there, at the age of 17, that I developed my first films, where I understood that it was possible to capture a memory and possibly keep the emotion felt at time T. It was only a few years later that I started to take pictures of animals and then to contemplate and admire the landscapes that surround us in digital or film format.
So discover, react, share these moments of the site! Enjoy !

– Version française –
Passion, folie photographique passagère ou simplement une envie de capturer des instants pour les garder précieusement dans une boîte à souvenirs ? Quelqu'en soit la raison, la création est un des éléments essentiels de l'existence d'un être humain. C'est ce qui fait de lui un être à part doté d'une pensée et d'un raisonnement. Les motivations peuvent être diverses… Pour certains cela se traduirait par un besoin d'existence et de reconnaissance, alors que pour d'autres, juste une simple envie de capturer un moment inoubliable.
L'intensité émotionnelle face à une photographie ou une oeuvre dans sa généralité est propre à chaque individu. Inexplicable ou pas, elle permet surtout de développer des émotions.
Et moi dans tout cela ? Contrairement à Obelix, je ne suis pas tombée dans la marmite dès ma plus tendre enfance. Bien que j'admirais mon grand-père qui flirtait des heures avec son Pentax, ce n'est qu'au lycée que j'ai réellement découvert la photographie. C'est donc bien là, à 17 ans que j'ai développé mes premières pellicules, là où j'ai compris qu'il était possible de capturer un souvenir et d'en garder possiblement l'émotion ressentie au temps T. Ce n'est que quelques années plus tard que je me suis lancée dans la photographie tout d'abord animalière pour ensuite contempler et admirer en format numérique ou argentique les paysages qui nous entourent.
Alors découvrez, réagissez, partagez ces instants du site ! Enjoy !